Aggravated Assault refers to attacking one person intentionally for any sort of conflict. This is illegal and offensive, including threatening any person with weapons. Any motive to greatly harm or injure a person that might lead to death is known as aggravated Assault.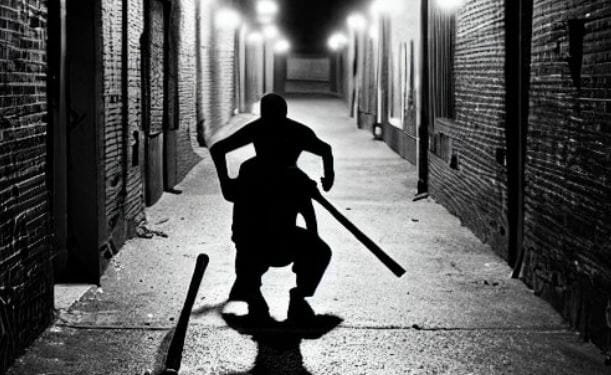 For instance, if a person threatens you with death for not doing a task is also Assault. Usually, Aggravated assaults include crimes that include assaulting you mentally but not physically. Any person intentionally harming or threatening you, which leads to injury, falls under such crimes. In one of the case, the offender used a deadly weapon which caused the criminal imprisonment. Mere acts such as carrying deadly weapons such as guns and sharp knives to scare someone are criminal offenses. This article will discuss the meaning and cases of Aggravated assaults. We will also notify you about the legal implementation and offenses.
Examples of Aggravated Assault cases
Assaults caused by explosives
An attempt to murder
Poisoning a person intentionally
Making someone take date rape drugs
Assaulting someone with transmitting disease
Assaulting someone with sharp tools or cutting instruments
Biting someone or spitting on someone when you have a disease. For example, Covid 19.
Wounding someone or hurting someone with criminal intentions
Spreading viruses that do not have a proper cure yet
Some of the Aggravated Assault Cases are as mentioned below
There have been several high-profile Aggravated Assault cases in recent years in the USA.
George Zimmerman and Trayvon Martin: in 2012, George Zimmerman, a neighborhood watch volunteer, killed and shot Trayvon Martin, a unarmed 17-year old boy, in an altercation in Sanford, Florida. Zimmerman declared self-defense, and was not initially charged. However, he later charged with second degree murder as well as Aggravated Assault. In 2013, he was cleared of any charges.
2016. Orlando nightclub shooting: On June 12 in 2016 the gunman opened fire on the Pulse nightclub in Orlando, Florida, killing 49 people and wounded 53 others. The gunman was shot dead by the police after three hours of standoff. The shooting was the most fatal mass shooting in US history at the time.
El Paso shooting: On the 3rd of August 2019, a gunman opened the fire at the Walmart store in El Paso, Texas, killing 23 people and injuring 23 more. The shooter was detained and accused of murder in capital and assault with an deadly weapon.
Seattle protest: in July 2020, a man was captured on camera kicking an officer with a piece of wood during protests in Seattle. Officers were able to evade the attack and nab the suspect who was later charged with assault and aggravated.
Florida knife attack: In the year 2018, an individual in Florida assaulted his girlfriend with the use of a knife, resulting serious injuries. He was charged with assault with an extremely deadly weapon.
A mass shooting took place in Orlando on 12th June 2016. In this case, a man bearing a gun fired on a nightclub. This situation took place at the Pulse Nightclub situated in Orlando, Florida. Forty-six people died in the incident and at least 53 people were badly injured. The gunman killed a police officer after three hours of conflict. This is still considered the most traumatic mass shootingin the US history of all time.
There was a huge protest held in Seattlein July 2016. A man was caught kicking an office during the time of protest. He was captured, injuring the police officer with a splinter in a camera. The offices successfully avoided the place where the protest was being held. Later, they arrested the man before he could injure any other person or officer.
Mass shooting in El Paso – A gunman opened fire in an El Paso store on 3rd August 2019. A man carrying a gun was shooting people in a Walmart store in Texas. It was a case where 23 people died from a mass shooting, and 23 or more people were injured. The Federal Bureau of Investigation was also involved in this investigation. The mass shooting in El Paso is considered to be the most horrific mass shooting after the attack in the Orlando Nightclub shooting.
The attack on Trayvon Martin – An attack took away the life of a 17 years old African American teenager. On 26th February 2012, a man named George Zimmerman killed a boy named Trayvon Martin. This was a shocking Homicide shooting that took place around 7:09 PM, and he was declared dead at 7:30 PM. The verdict for the shooter was not guilty, as it was a case of self-defense.
Justice For Such Crime
Several criminal officers are there to help the victim out in such cases. The victim has to file a report for such crimes and get justice by fighting for their rights. Most of the aggregative assault victims are women. The victim can contact the police and get the justice you deserve. The criminals of such heinous crimes are punished with imprisonment for more than 10 years or a lifetime, depending on the crime one has committed.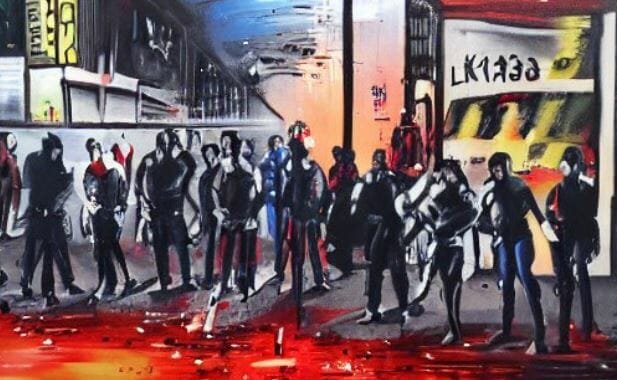 Conclusion
Aggregative sex can be of several types, including crimes like raping, killing, and butchering or slaughtering someone. It can impact the victim for the rest of their life. Such crimes can be committed with force, threats, and harassment, mentally or physically. Penetrative sexual assaults are serious crimes that can cause imprisonment for a lifetime. In some cases, it can grow more serious when murdering and assaulting the same victim, when a penetrative sexual assault is committed with a serious motive, or with an aggravative factor where one person threatens another person's life. It also assumes an aggravated crime which can have more severe consequences for the perpetrator. It brings mental suffering and mental trauma; in some cases, the victims commit suicide. Thus, such cases are taken seriously, and one can complain against such heinous crimes to protect one's livelihood.