The 2023 report says approximately 62,881 personal injury lawyers are available in the USA. This number continues to grow at a rate of 4.8%. So it's always challenging to make a strong position in this field. That's why Personal Injury Marketing for Lawyers is essential. But how should you promote your services? It's simple.
Start Digital marketing, which is the best way to promote Personal Injury Lawyers. Almost every PI attorney firms follow online practices for their marketing. These companies spend vast amounts of money on promoting their services in the industry. Still, only a few of them get the desired success.
So how should Personal Injury Lawyer Marketing work? What do law firms do to get clients? Everything you know here. This guide gives you strategy, importance, and fundamentals for solid Personal Injury Lawyer Marketing.
The world of personal injury law is ever-evolving, and attorneys who understand the latest trends in marketing can stay one step ahead of their competition. If you're looking to find out strategies that are key to winning more clients in 2023, you've come to the right place! This blog will guide you through our top tips for personal injury lawyer marketing success, so read on to learn how you can maximize your reach and boost your business this year.
Personal Injury Lawyer Marketing: Step By Step Guide
Getting more personal injury clients is challenging for newly created law firms. Indeed, thousands of attorneys and law agencies are available in the USA. Building a solid reputation in this industry needs time. So you can start specifying your niche. Ask yourself, should you take more death cases or serious personal injury cases in a year. Defining your demand helps to build a strong position in the market. A niche-based law firm works faster than general agencies. For example, "car accident lawyer sam" is niche based while " partner to partner law firm" is not. Precisely specify your experience to make a unique law firm in your area. Now follow the tips to get maximum Personal Injury Lawyer clients.
Start From A Unique Website
A strong and unique website is essential to promote your services online. The report says ⅓ of potential clients search online to hire an attorney. In this case, a high-performance website helps lawyers market their services and convert the lead. That's why making an online site for Personal Injury Lawyer Marketing is essential. A strong and unique website follows the below practices
Fast loading
Responsive design
Simple UX/UI designs and navigation
Quick answers to all possible questions from a client
Availability of the lawyer
Reviews or testimonials
Follow Strategic SEO practices
A unique website only reaches potential clients with proper SEO. Search engine optimization helps to rank your site on search results. Two SEO factors vary on a website: off-page and ON page. However, Local SEO works best for Personal Injury Lawyer Marketing. This optimization is based on local queries, for example, near me, best in the area, and others. So list your firm in google my business and optimize the site according to your client's searches.
Start Advertising
Every Personal Injury marketing company runs ads to promote their services. They mainly used social media and SEO, which you can also follow. 4.8 Billion users search online for their needs. So it is vital to Advertise your services on digital platforms like Facebook, Instagram, quora etc. However, the report says LinkedIn is a popular place for most law firms. In fact the American Bar Association says lawyers who manage their social channels accurately get more clients than others. So start promoting your services through digital platforms or advertising.
Monitor And Retarget Your Campaigns
Besides advertising, monitoring your campaigns are also important. The majority of users bounce back from your profile. In this case, you should watch the client's activities who show interest in your service. You can send them polite emails, messages, offers, and other valuable information. Retargeting your audience helps to create a mark on your client's memory. They always see your ads whenever they go online.
Know The Importance Of Legal Directories
Legal directories list the number of attorneys from specific fields or areas. Listing your law firm helps to get direct leads. Today's clients search online and visit legal directories whenever needed for an attorney. You should add your services to these forums for maximum clients. Avvo, Find Law, and Super Lawyers are legal directories you can use for promotion.
Content Marketing And Link Building
Publishing unique and helpful content attracts clients who search queries online. In fact this is a vital part of a website's On page SEO. Besides, link building is also crucial to boost your website ranking. So start creating engaging content that displays all possible answers to your client's queries. Start link building with popular law websites, create guest posts, and pay relevant sites to add your site links. These marketing strategies are effective for Personal Injury Lawyers who want to expand their services.
Start Referral Programs
Word of mouth always works in business. Remember, referred clients are five times better than average clients. They already build trust before contacting you. So it's better to gain a higher retention rate from referral clients. To start the marketing, you should ask your friends, family, and others to share your services. Start reminding everyone available in your contact. Send them timely emails, and give them calls, messages, or notifications about your workflow. Start paying referral fees to encourage others to your promotion.
Host Virtual Classes
Every law firm hosts virtual classes for its clients today. It helps to get more engaged with the victims who desperately need a lawyer. By creating online classes, you can retarget your audience, expand your social channels, spread your experience and share valuable information with society. The strategy also helps you build trust and reputation in the market.
Expand Your Connection
Besides online classes, you should also attend networking classes for clients. Many cities host business events to support clients and entrepreneurs. Start following these matters and build new connections. Besides, you can also join local bar associations that run advertising programs.
Avoid Bad Practises
Till you get what the practices you should follow for solid Personal Injury Lawyer Marketing. Now it's time to avoid mistakes that can negatively affect your service promotion. Stop buying leads that are banned in certain US states. Avoid paying for yellow pages today.
Best Personal Injury Ads For Lawyers
Till now, you understand the process of Personal Injury Lawyer Marketing. Here we discuss some of the best ad campaigns you can run during this strategy. The below programs help to grab organic leads from potential customers. You can maximize your return for each successful campaign with a minimum investment. Must read below article:
Run PPC Ads campaigns
The pay-per-click ad campaign is the most profitable advertisement strategy in online marketing. You can start the program from day one using google AdWords. You can target local clients based on their search. Interested searchers directly drive your landing page, which you can save and track timely. However, PPC marketing in Personal Injury Lawyers is quite tricky. Indeed, many others also follow the strategy. That's why it's essential to target low CPC searches. Still, the campaigns are effective for lawyers who want more clients.
Set up Referral program
Starting referral programs are also very effective in Personal Injury Lawyer Marketing. There is always a demand for mouth promotion. Referral clients come with more trust and loyalty to attorneys. So you should focus on referral programs and start paying for mouth promotions. This way, you can collect more clients with minimum investment. However, you should have higher networks in the industry to start this marketing strategy. Still, the program is much more profitable than others.
Publish Blogs
Want organic traffic to your business? Start publishing blogs. 60% of victims search online before hiring a personal attorney. Grabbing their attention helps to collect more leads and conversions. This is an effective SEO strategy that most law firms follow today. Content marketing is the best strategy for you if you are a niche lawyer who works only in personal injury cases. So start focusing on blogs that your victims search for the most. Helpful information quickly grabs their attention and increases the chances of benign contact.
Start an Email Marketing Campaign
This is old internet marketing that has been followed for decades now. In fact this is the best way to nourish your prospect in a specific time frame. You can share legal advice, reviews, and other related information to keep your client attached. The report shows the ROI of email marketing depends between 15%-20%. There are many ways you can follow the practices. Some law firms share newsletters, legal advice, courses, and other helpful information for their clients.
Share Legal Advisory Videos
You can help your prospect by sharing informative legal advice. This is an effective strategy to build trust and loyalty with the clients. People get more engaged with virtual content; that's why it's followed by most law firms these days. So start creating your advisory video and run ad campaigns through digital platforms. There are higher chances of getting maximum leads than other marketing strategies.
Write Solid On Social Media
As mentioned, lawyers with strong social media content get more clients than others. Remember, victims are always in a hurry while searching for attorneys. They want an experienced and reputed lawyer for the case. So it's important to optimize your social channels with strong content. The report says clients seek 43% reputation and 30% honesty in an attorney. There are higher chances of getting a call within 24 hours if your social platforms are strongly optimized. So start advising your service on social platforms and contact more clients near you.
Advertise On Vehicles
This is old-fashioned marketing that most lawyers follow in the USA. Advertisements on Vehicles help promote your services in the local area. Many attorneys wrap billboards in several places, which you can also follow in your promotion. However, static says car advertisements are 96% more effective for lawyers than board wraps.
Why You Need a Marketing Strategy
As a personal injury lawyer, staying on top of your marketing game requires careful strategic planning. As of 2023, attracting and retaining clients is more challenging than ever before. The legal landscape has shifted in ways that have left many law practices struggling to stay profitable. It's no longer enough just to be a great lawyer – you need to develop effective marketing strategies for personal injury lawyers if you want to win more cases and keep your practice running smoothly.
Creating an impressive digital presence can be a great start, but there's much more that goes into successful marketing for personal injury lawyers than just creating a website. In today's competitive markets, it takes more than an eye-catching website and SEO rankers to succeed -– you need an integrated strategy that incorporates content creation, pay-per-click advertising and keyword optimization with copywriting best practices into every element of your digital marketing program.
In this strategy guide we break down the essential components of successful personal injury lawyer marketing so you can create a comprehensive plan and execute on it quickly and effectively in 2023. We will discuss steps you can take right now such as researching target markets, building relationships with influencers in your field and establishing referral networks within your existing client base. Once that foundation is laid, we will look at tactics such as optimizing organic search rankings through content optimization and utilizing pay-per-click campaigns with strategically chosen keywords. Finally we'll explore utilizing social media platforms to identify potential leads while forming deeper relationships with them over time. With this guide in hand, you're ready to get started on crafting a winning digital marketing strategy for your business!
How to Create a Marketing Strategy
Creating an effective marketing strategy for a personal injury practice requires analysis and planning, but the resulting business development benefits can be long-lasting and rewarding. By understanding the legal landscape, researching competitors, and setting optimal goals, a business can develop a strong marketing strategy that yields favorable results.
When forming an effective marketing strategy, there are several integral components that should be considered:
Firstly, understanding the target audience is paramount; specific demographics might have different needs and pain points which require catered solutions.
After identifying the target market (e.g., recent accident victims), developing strategies to reach them via various mediums is critical—social media campaigns and ads placed in local media outlets are key examples of outreach tactics that should be set into motion.
Furthermore, further refining product/service offerings based on customer feedback is highly recommended – it's important to stay open minded and agile to ensure that your services remain competitive within the market!
Though it will certainly take hard work to craft an effective marketing strategy for a personal injury practice in 2023, successful implementation of key components such as detailed targeting strategies and competitive research will result in stronger ROI (return on investment) for the business in the coming years.
Best Ways to Market Your Personal Injury Lawyer Business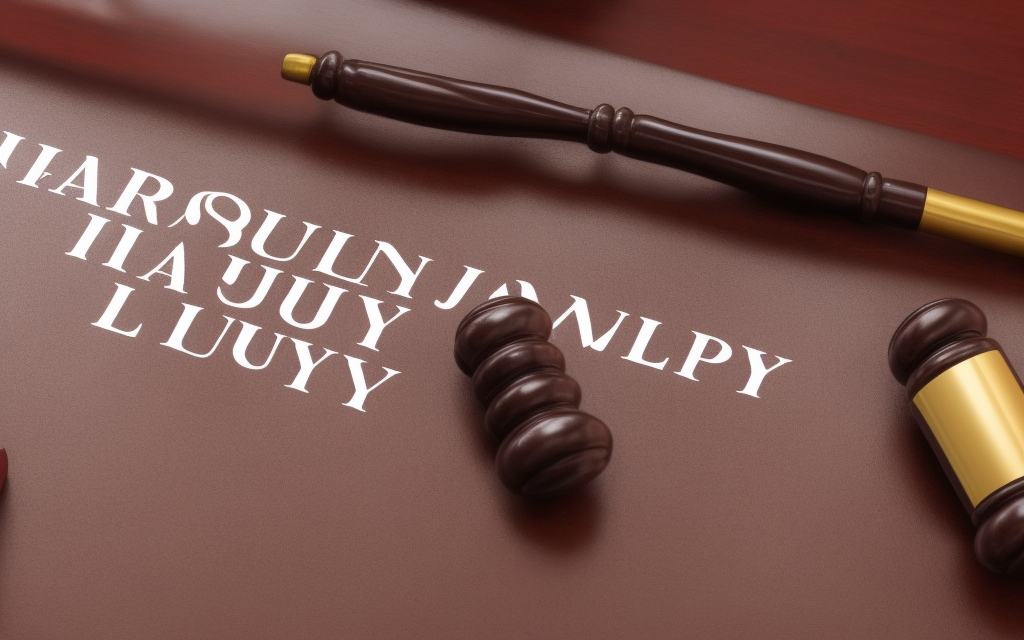 In today's internet-driven world, it's essential for personal injury lawyers to have an effective web presence that attracts potential clients and encourages referrals. A well-executed marketing strategy can set your business apart from the competition. By incorporating a variety of digital marketing techniques, you can reach new clients and exceed your goals in 2023.
SEO (Search Engine Optimization). SEO is one of the most important components of any digital marketing campaign. In order to increase visibility in search engine results pages, SEO techniques such as link building, keyword research and content optimization must be used. Additionally, optimizing your website for mobile devices is essential as most consumers access websites from smartphones or tablets.
Social Media Marketing. Having a presence on the major social networks – Facebook, Twitter, LinkedIn – allows you to engage with potential clients directly and target ads to people who are most likely interested in personal injury related services in your geographic area. Utilizing social media allows for more targeted marketing efforts than ever before and should be included in any comprehensive digital strategy.
Paid Ads (Google AdWords). Using Google AdWords to target relevant keywords is also an important component of online marketing campaigns. It provides a great opportunity to quickly reach out to potential clients by targeting specific terms that they may already be searching for online. With the right setup, you can start generating leads almost immediately which makes it an invaluable tool for boosting incoming traffic and leads fast!
Reputation Management/Public Relations (PR). Being noticed by influential publications such as blogs/magazines/newspapers – both online and offline – provides greater exposure which will help grow brand awareness among customers who need legal advice fast! Proactively engaging with journalists is crucial whereby PR efforts should include crafting visually appealing press releases plus utilizing newsworthy topics concerning personal injury law in order to attract public attention etc.
Benefits of Marketing Your Personal Injury Lawyer Business
Marketing your personal injury law firm is an essential element of success that requires planning and dedication. With the right strategy in place, you can increase brand awareness, build relationships with potential customers, differentiate yourself from your competitors, and enhance your attorney reputation. Additionally, effective marketing can drive up the number of leads and inquiries you receive—which can significantly help you grow your business.
As a lawyer specializing in personal injury law, there are several potential benefits to gaining an edge on marketing – from enhancing visibility to generating public interest. Here are just some of the advantages of putting together an effective marketing plan for your practice:
Increased Visibility: A successful marketing campaign shows that you're serious about connecting with potential clients and engaging their interest. Your campaigns should be designed to draw attention to your business and services so that purchasers know what options they have available when making their decision.
Improved Client Retention: A big part of a successful practice depends on client retention; so it's important for law firms to have a strategy in place that focuses on not only acquiring new leads but also retaining them over time. Developing trust by meeting customer needs helps ensure ongoing client relationships into the future.
Strengthened Relationships: Effective communication is key when it comes to cultivating strong relationships between attorneys and clients. Creating content that covers frequently asked questions or provides valuable insights into legal matters will help clients make better decisions during their consultations with lawyers within the firm. It can also influence customers to take action when researching specific services provided by the company.
Enhanced Brand Reputation: An important aspect of developing trust within current and prospective clientele is showcasing expertise with regards to legal administrative issues as well as emotional aspects associated with obtaining justice for victims impacted by accidents or negligence claims related to personal injury cases. Establishing yourself as a knowledgeable stand out among competitors is paramount when building long-term success in this arena; therefore marketers must communicate clearly what value-adding service the business provides over equal competitive counterparts in order differentiate themselves from their peers concerning expert value perception among purchasers.
Most Effective Personal Injury Lawyer Marketing Strategies
As digital marketing continues to grow and evolve, personal injury law firms must find innovative ways to reach their target audience in this ever-changing landscape. The most effective personal injury lawyer marketing strategies for 2023 are focused on targeted advertising, lead generation, SEO, and retargeting.
Targeted Advertising: Online advertising platforms such as Google Ads and Facebook Ads offer a host of tools that allow law firms to target specific audiences based on keywords or demographics. These platforms also provide detailed analytics which can be used to track the success of campaigns and optimize them accordingly.
Lead Generation: Law firms can utilize third-party lead generation websites or create their own branded sites to capture contact information from potential clients. Additionally, search engine optimization (SEO) helps law firms rank highly in organic search rankings so that potential clients are more likely to find them during their online searches.
Retargeting: Retargeting ads are an effective way for law firms to stay in front of audiences who have already shown interest in their services by visiting their website or engaging with other content related to the firm. With retargeting ads, it is possible for businesses to reconnect with prospects who may need legal assistance but need a reminder before contacting the firm directly.
By utilizing these strategies for 2023, personal injury lawyers can create successful digital marketing campaigns that effectively target the right people at the right time.
Most Common Personal Injury Lawyer Marketing Mistakes
The personal injury legal services market is intensely competitive and, as such, it is important for firms to maximize the effectiveness of their marketing strategies. Unfortunately, some common mistakes are often made when creating or implementing these strategies. Below are some of the most common mistakes personal injury lawyer marketing may make and how to avoid them in the future:
Not Taking Advantage of Automation Tools: To save time, attorneys should look into automation tools that provide an easier way to track progress and outreach with potential clients. Automation tools allow firms to focus on more important tasks while automating mundane tasks such as online research and email campaigns.
Focusing Too Much on Specialization: It can be tempting to focus all attention on a specific area of law. While specialization is important, diversifying your practice can open up new opportunities to engage prospective clients interested in other legal services you offer.
Unintuitive Website Design: An outdated website design doesn't make a good first impression of prospective clients and may be overlooked altogether. Implementing modern design elements that display vital information about your services will help capture customer attention quickly and make them feel comfortable working with you.
Poor SEO Practices: Utilizing properly optimized content can draw organic traffic from search engines like Google and Bing which encourages more prospects to visit your site. Optimizing headlines, descriptions, anchor text, etc., can drastically increase visibility into search engine result pages (SERPs).
Not Promoting Your Social Media Presence: Promoting different social media channels provides an additional platform for potential clients to contact you through or learn more about your firm's services Having an active social profile demonstrates credibility and encourages people who find your profiles in their network.
In conclusion, it is absolutely essential for personal injury lawyer marketing teams capitalize on every opportunity available in order effectively reach out to potential customers base in 2023. By avoiding these most commonly made mistakes mentioned above, firms can create sustainable growth moving forward.
Personal Injury Lawyer Marketing Plan
The personal injury lawyer marketing plan should involve long-term digital strategies that capitalize on the Internet of Things (IoT) and new technologies. Personal injury lawyers need to create relationships with clients who may have suffered catastrophic losses, so having a well laid out plan for connecting with them is essential. With a cohesive and multifaceted strategy, personal injury lawyers can build a successful practice by capitalizing on these cutting-edge technologies.
To begin, it is important to understand the current trends that are shaping the personal injury lawyer profession in 2023. Most notably, social gaming and virtual reality have become more widely accessible tools for promoting legal services. This means that attorneys must take advantage of opportunities to connect with people in both digital and physical spaces to ensure that they reach their target audience. Additionally, artificial intelligence (AI) is becoming increasingly integrated into legal practice management software; with AI-enabled case management platforms, attorneys can automate complex decision-making processes like assessing damages or evaluating legal documents quickly and efficiently.
Next, attorneys must create website content optimized for search engine algorithms like Google's RankBrain algorithm so potential clients can easily find their practice online. This means writing blog articles relevant to personal injury law topics with keyword optimization in mind as well as creating compelling visuals such as infographics or videos that engage clients while increasing search visibility rankings. Additionally, effective email marketing practices including segmenting leads based on factors such as geo-targeting demographics can be utilized to increase signups from prospective leads who are actively searching for representation services related to their cases.
Finally attorneys must develop an ongoing method for staying up-to-date on changes affecting the profession by researching current regulations, including anything proposed by various state Legislatures or Congress related to tort laws in order maintain compliance when necessary and provide any advice required due to changing circumstances related to any existing cases they may be handling regarding settlements or case management protocols. Additionally attending industry seminars, webinars, support groups or other networking events are all considered key tactics when strategizing your legal marketing approach. These events serve as great resources for connected within your specific field while helping you stay informed in regards to changes impacting your business in terms of trends or regulations concerning tort reform laws & policies relative particular areas of law you specialize in.
Personal Injury Lawyer Marketing Budget
When it comes to marketing strategies, no two personal injury lawyers will have exactly the same plan. Factors such as budget, target audience, competitive landscape and resources can affect what types of tactics will be most effective. To create a successful strategy for 2023, a personal injury lawyer should consider the following areas:
Creating a Budget: It is important to determine how much to dedicate to advertising and marketing expenses. A budget should factor in both short-term investments and expenses that are more likely to yield long-term benefits, such as search engine optimization (SEO) or website design.
Defining your Target Audience: Knowing who your ideal customer is can help you refine all of your marketing efforts. By researching potential clients in advance and gaining insight into their problems and needs, you can identify which channels are best for reaching them and craft an effective message.
Identifying Competitive Advantages: Understanding how you differ from other law firms can help you highlight those advantages in online directories, social media posts and advertising campaigns. If your prices are lower or different services are offered that set you apart from other lawyers in the area, make sure those distinctions are prominently highlighted when interacting with potential customers online.
Maximizing Existing Resources: Take advantage of multimedia platforms such as podcasts or YouTube videos to provide information about legal topics in which the public may be interested or drive traffic back to your website whenever possible with informational postings or links on social media sites such as Facebook and Twitter.
Personal Injury Lawyer Marketing Calendar
The key to success for personal injury lawyer marketing lies with proper planning and the ability to effectively execute on those plans. The marketing calendar is an essential tool in organizing all of your campaigns, strategizing when to launch, and re-evaluating what works best for you. Here are a few tips to help you craft the perfect 2023 personal injury lawyer marketing calendar:
Set primary goals & objectives: Outline the broad goal and objectives for your campaigns so that you can focus on strategies, tactics, budgets, and audiences.
Determine top target markets: Narrow down the target markets by grouping clients into target market segments, such as age ranges, geography and more.
Plan email campaigns: Email campaigns are one of the most important tactics for personal injury lawyer marketers in 2023. Identify which months and days emails should be sent out and decide what type of content will be included in each email campaign.
Launch microsites & social media campaigns: Create or update microsites or advertise on social media based on your messaging strategy laid out earlier.
Create reports & track analytics: Utilize various reporting tools such as Google Analytics or other CRM platforms to track audience response after each campaign launch or post. Analyze these data points to refine messaging strategy moving forward or adjust budgets accordingly.
Personal Injury Lawyer Marketing Team
As the personal injury lawyer marketing profession continues to gain traction in the highly competitive legal industry, it is important to create a professional team, who can help maximize results. A successful personal injury lawyer marketing team should have individuals with different skill sets and backgrounds, so that they can bring their unique perspective to the firm.
To assemble an effective team, start by determining what types of roles and expertise are necessary to build a successful strategy. First and foremost, it is important to have a strategist who can analyze data and provides insights into how best to cultivate relationships with potential clients. Someone experienced in writing content or press releases should also be included, so your firm's message is communicated compellingly to the target market.
In addition, consider bringing together professionals from various backgrounds for specialized needs like SEO, online advertising campaigns and email marketing automation:
A Social Media Manager: Experienced with running campaigns on different social media platforms such as Facebook and Twitter.
An Analytics Expert: Understands analytics platforms like Google Analytics or Adobe SocialAnalytics.
A Copywriter: Who can write persuasive copy for web pages or press releases.
An SEO Specialist: Experienced with optimizing organic search results using keywords.
An Email Marketer: Skilled at creating automation sequences that nurture leads while staying within legal regulations.
An Advertising Professional: Experienced in designing content for ads on search engines like Google AdWords & Bing Ads.
Once you have assembled an effective personal injury lawyer marketing team, create job descriptions detailing each role's responsibilities. Strategic roles such as Creative Director may oversee all efforts while specialized roles focus on individual tasks. Documenting job duties upfront will provide clarity on expectations set forth by every team member and keep everyone accountable when results don't meet goals.
Conclusion
So above are the best marketing practices for Personal Injury Lawyers. Undoubtedly, digital marketing is the best way to promote your services among millions of attorney seekers. Besides, you can also follow physical advertisements or local optimizations to get clients in your area. So start following our best marketing strategies and grow your law firm in future.